Gunrunners
broadcast on PBS: Frontline/World
Winner of the Columbia Online Journalism Award for General Excellence, and the Investigative Reporters and Editors Award for Online Journalism
Gallery of International Arms Dealers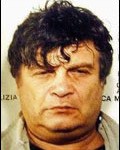 LEONID EFIMOVICH MININ
From Ukraine, a New Kind of Arms Trafficker
The scene in Leonid Minin's hotel room on the night of August 4, 2000 could have been taken from a Quentin Tarrantino film: Minin, a pale Ukrainian, abundantly fleshy and naked, freebasing cocaine, flanked by a quartet of Russian, Albanian, Italian and Kenyan prostitutes. A pornographic film flickers in the background. Minin, the majority owner of the Europa Hotel in Cinisello Balsamo, a small town outside Milan, Italy, has transformed his two-room suite into a bedroom/office and den of debauchery.
CONTINUE READING…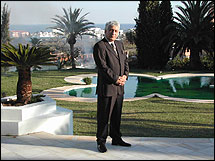 MONZER AL KASSAR
The Prince of Marbella: Arms To All Sides
This case study details the expert machinations of Monzer Al Kassar in breaking the U.N. arms embargo on Yugoslavia. Distancing himself from his activities through intermediaries, he appears fully confident of avoiding any legal liability.
The case illustrates how Al Kassar and his associates tried to obscure the money trail of an illegal arms sale through various bank transfers, and it clearly establishes Al Kassar's role as the broker arranging the sale of Polish arms to Croatia and Bosnia during the wartime arms embargo on Yugoslavia. The information presented here is drawn from the report of a Swiss judicial investigation into Al Kassar's financial activities.
CONTINUE READING…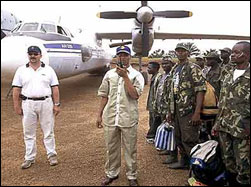 VICTOR ANATOLIYEVICH BOUT
The Embargo Buster: Fueling Bloody Civil Wars
Victor Bout is the poster boy for a new generation of post Cold War international arms dealers who play a critical role in areas where the weapons trade has been embargoed by the United Nations.
Now, as FRONTLINE/World reports in "Gunrunners," unprecedented U.N. investigations have begun to unravel the mystery of these broken embargoes, many of them imposed on African countries involved in bloody civil wars. At the heart of this unfolding detective story is the identification of a group of East European arms merchants, with Victor Bout the first of them to be publicly and prominently identified. The U.N. investigative team pursued leads that a Mr. Bout [pronounced "butt" in Russian] was pouring small arms and ammunition into Angola, Rwanda, Sierra Leone and the Congo, making possible massacres on a scale that stunned the world.
CONTINUE READING…